Second Chance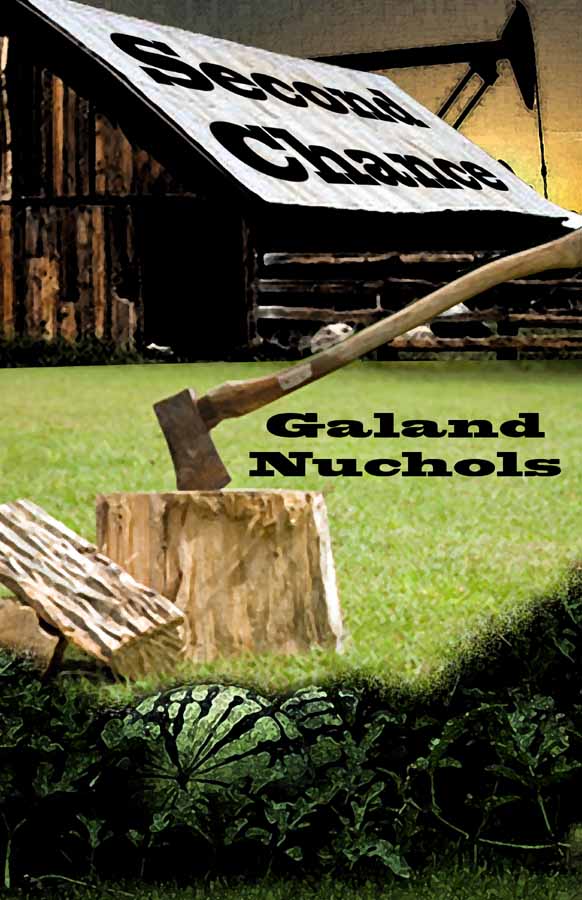 $ 17.99 USD
Price includes shipping in U.S.

by Galand Nuchols
Together three friends bring a small measure of justice to their challenging world, as they each experience a second chance.
Reading level: Ages 12- 16
Paperback: 136 pages
Published: September 29, 2009
Language: English
ISBN-13: 978-0984070831
ISBN-13 eBook: 978-0-9826594-4-1
Product Dimensions: 5.5 x 8.5 x 0.3 inches
Shipping Weight: 6.4 ounces
Leroy's Chance
$ 17.99 USD
Price includes shipping in U.S.
written by Galand Nuchols
Leroy's world has turned upside down. His long absent father has entered his life fourteen years too late. The discovery of oil is changing the lives of everyone in Kilgore, including Leroy's. Not only do local bullies and finger pointing gossips make life difficult for Leroy, now con-men, card sharks, bootleggers, thieves, and a famous Texas Ranger pour into the once peaceful town. Leroy dreams of leaving Kilgore and all his problems, but are the costs too high?
Paperback: 140 pages
Publisher: 4RV Publishing LLC (August 28, 2012)
Language: English
ISBN-13: 978-0983801894
Product Dimensions: 5.5 x 0.3 x 8.5 inches
Shipping Weight: 6.1 ounces